Palmer Pension Services, Inc. was founded by Anthony L. Palmer in 1984. The company was built on the idea of providing quality third party administrative services to Employers sponsoring qualified retirement plans. It has always been our goal to work with Employers in designing and implementing a retirement plan that will fit their demographics, and long range retirement and investment objectives. In December 2011, Tony Palmer retired and the company was purchased by his longtime Director of Administration, Julie Poske. This same goal is continued under Julie's leadership with the assistance of a dedicated and talented staff whose focus is on plan design, consultation and administration.

Our talented staff has over 25 years of experience on average in the pension industry. We understand the everyday issues facing businesses today and we strive to give our clients the best service possible by partnering with their CPA's and Investment Advisors. In addition to meeting our client's objectives for their retirement plan it has always been our goal to educate our clients so that they can effectively manage and communicate retirement plan issues with their employees. Our Pension Administrator's are just a phone call away and are available to meet with the client one on one as the need arises.

The regulatory requirements associated with today's retirement plans are complex, but not out of reach if you have the right pension professional advising you. Employee sponsored Retirement plans have many benefits for both the Employer and the Employee. Let us help you find the right plan for you!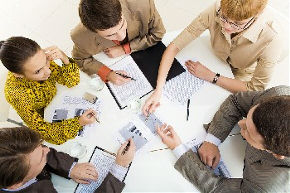 Providing Third Party Administration in Georgia and surrounding states since 1984.